WorldStart Tech Tips 2016-08-26
Having trouble viewing parts or all of the newsletter? View the entire newsletter here!
Plus, security researchers have discovered a way that hackers can wirelessly unlock the door o around 100, million vehicles made by a number of automakers both domestic and foreign including Ford, VW, and Nissan. Cars may be getting smarter, but they aren't any less vulnerable to thieves.
Microsoft Updates Work & Play Bundle
Microsoft has made some changes to its Work & Play bundle. The $199 purchase gives users access to several MS services. Included in the deal in a year Office 365 Home, a year's subscription to Xbox Live Gold, 1 year of support from the Assure Software Answer Desk and a $25 gift card that can be used to purchase games, movies, and music from their online stores. Click here for more information on how to purchase.
Firefox For Linux Will Lets Users Watch Netflix
When Firefox 49 for Linux rolls out this fall, users will be able to watch HTML video with DRM (digital rights management) protection. That means they can view video from streaming services like Amazon and Netflix.
Windows and Mac users have been able to view DRM-protected video for quite some time now.
~ Cynthia
Click here to rate this tip | Printer friendly version
A Frustrating Task Made Simple!
Have you ever tried to get your data OFF your phone?
IT'S LIKE THE PHONE IS TRYING TO TRAP IT INSIDE!
Not only is it a pain to have to connect your phone to your PC just to transfer, finding the files is just as bad!
(And let's not get into hoping your computer recognizes what you're trying to DO with your phone, instead of just trying to update or charge it)
You can't even transfer over WiFi without paying for an app!
THAT'S RIDICULOUS!
Check THIS out!
It works on computers.
It works on Android phones.
It even works on Android TABLETS!
Plug it in. Save your data. Transfer it ANYWHERE!
No cords, no weird software, no hunting for files... just save your pictures to the flash drive & plug it into your PC!
THAT'S IT!
The genius is in the simple design! It's a standard USB connector on one end, and a micro-USB connector on the other!
(Everyone in the world just went "Oh man, I should've thought of that!")
If you've ever used a card reader for your memory cards because you were tired of hooking your camera up to your computer... this is kinda like that, except even BETTER!
It's just like a flash drive!
That means it's simple, fast, and AWESOME! All you have to do is plug it in to the device you're using and move the files onto it!
Now you can finally get all your photos and videos off your phone to share them on your computer!
But this isn't a one-way street!
If you're trying to get music, or maybe a movie on your phone or tablet? It's JUST as easy!
Simply plug this flash drive into your computer, drag the files into it, and then connect it to your mobile device!
BAM! INSTANT ACCESS TO THE FILES YOU WANTED!
I can't tell you how excited I am about this! I absolutely HATED data transfers between my mobile devices and my computer. It was ALWAYS a pain... not anymore!
Absolutely!
If you don't need to transfer some data right now, you can use it as extra storage! But it STILL works with everything for that!
16 extra gigs is a LOT, especially on a smartphone or tablet!
Those devices don't come with a lot of storage... so you're increasing storage by up to 50%!
Squeeze some extra music on your phone even though the internal storage is full! Keep a backup of your PC's most important documents and photos!
This device does EVERYTHING and it makes it look so easy!
Hold Onto Your Jaw...
...because it's about to hit the floor!
These are an AMAZING deal! But check out just how amazing they are!
You could get the 16 GB drive for just $14.97!
That's an ABSURDLY low price... in fact, it's the LOWEST PRICE WE'VE EVER OFFERED FOR THIS FLASH DRIVE!
Make sure you get it quick! These kinda flash drives ALWAYS sell out quick!
http://store.worldstart.com/product/10863
The sale WILL end Saturday - but it might end sooner if we sell out of these completely!
---
Hulu Ends Free Streaming
Streaming giant Hulu is ending its free option for watching movies and TV shows online and via apps. The company has offered ad-supported, viewing options since it launched back in 2007. The service was the first big player in the streaming market, but has faced big competition from Netflix and Amazon Prime.
As their paid subscriber base grew, the put less and less emphasis on the free product with offerings now being pretty much limited to the most recent episodes of current network programs. Those same programs are often also available on the network's websites.
Hulu exclusives like "The Mindy Project" were only available to paid subscribers. Hulu costs $11.99 per month for commercial-free viewing and $7.99 per month for programming with limited commercial interruptions.
All hope for free viewing is not lost. Hulu is partnering with Yahoo to continue to provide free options. You'll remember that Yahoo tried its hand at offering original programming and streaming live football last year, with little success.
The new site is called Yahoo View and is the only place to watch free Hulu content. On Yahoo View, viewers will be able to see the most recent five episodes of some shows from ABC, NBC, and FOX. The programs will be available eight days after their original broadcast.
It also features anime and other international programming as well as documentaries and movies.
Right now the site is only available for viewing with a browser, but Yahoo promises that an app for iOS and Android is on the way soon.
This site is part of the Yahoo mail and web portal that the parent company sold to Verizon. Did you use Hulu's free streaming? Will you make the switch to watching online with Yahoo? Click here to let us know in the comments.
~ Cynthia
Click here to rate this tip | Printer friendly version
Do you have a question for us? Ask it here!
How Can I Get A Signal For An Old TV?
Ever since the digital TV transition happened back in 2009, it's a little more complicated to get a television signal. A reader shares her issues with us. "We have Cox Cable and they longer provide non- HD service. I have older TV's upstairs that I can no longer get access to and I hate that. I don't know whether it was the government's (bad) idea or cables but I wish they hadn't. I got a box from our cable company that is supposed to provide the signal to the other TV, but I get a message saying "signal too weak", so we got an antenna; still no joy."
The digital transition was the government's idea and certainly not the idea of TV stations and cable companies since it forced them to spend tens of millions of dollars on upgrades. I was working back at a TV station at the time it happened and boy, was it a pain! TV stations in the United States are not permitted to broadcast in the old analog format these days. For several years, cable companies were required to "down-convert" HD channels and turn them into analog signals that would work on older TVs. It was a very expensive proposition for cable providers since it meant that they had to have 2 channels per channel. That took up a lot of space and equipment.
Your old TVs won't be able to pick up an over-the-air signal unless you have both a digital converter box and, most likely, an antenna. But be advised that even twenty years ago you could pick up a TV signal with just a tabletop antenna, that may not be the case now. Digital signals are much more finicky. You can't get a fuzzy digital signal. You just get nothing.
One tool I've discovered for finding out what sort of antenna (if any) will work for you is the Interactive TV Coverage Browser at tvfool.com.
You type in your address.
Here is the list of channels that should be available via antenna from my house.
The channels are color-coded. Green indicates that I should be able to pick them up with a set-top antenna, yellow means I would need an attic- mounted antenna, while red indicates the need for a roof or pole-mounted antenna.
Where I live is pretty flat country. If I were to put in an address in my hilly hometown in the foothills of the Appalachians, there would be a different result.
It's nearly impossible to pick up a signal over-the-air...
Click here to learn more about getting a signal on an old TV.
How To Get Gmail On Your iPhone
Maureen has a question about getting e-mail on her new phone. She wrties: "How do I get my Gmail into my new Apple iPhone 6s. I keep getting Google instead."
It sound to me like you're trying to access Gmail through the browser on your phone. What you want to do is use an app.
You could download the Gmail app for free from the App store. Just go to the App Store and type in Gmail.
Open it and sign into you Gmail and you'll immediately be able to access your messages.
You can also add an e-mail address to the Mail app on your iPhone.
To set up an account, go to settings and choose...
Click here to learn more about setting up mail on your iPhone.
Friday Funnies
Punny
There was a man who entered a local paper's pun contest.
He sent in ten different puns, in the hope that at least one of the puns would win.
Unfortunately, no pun in ten did.
Three Wishes
There were 3 friends stranded in an island.
Exploring the island, the 3 men found a bottle so they opened it.
A genie came out, and she said that she would grant them 3 wishes.
The first man said, "I wish I was with my family" then poof he was with his family.
The second guy said "I wish I was in a bar with my friends" then poof he was gone.
The third guy was feeling bad and the genie asked, "What's wrong?"
The man said, "I'm lonely I wish I was with my friends."
Poof, his two friends were back in the island.
UnBEARable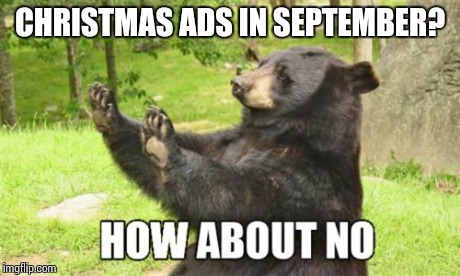 Daily Thoughts
"Discovery consists not in seeking new lands, but in seeing with new eyes"
~ Marcel Proust
"Prejudices are what fools use for reason."
~ Voltaire
"All the great things are simple, and many can be expressed in a single word: freedom, justice, honor, duty, mercy, hope."
~ Winston Churchill
Cool Indonesian Library

Today, I'm featuring an article from Tech Insider about this really cool library in Indonesia.

What makes it cool? Well, it's made out of icecream buckets that spell out a message in binary code! Yeah, I'm a total geek!

When you arrive at the site, you'll navigate by scrolling down the page and browsing through all the amazing images.

Throughout the page you'll find text that explains how the library was built, what the secret message in binary code is, and more!

It looks like a really inviting space to read in, and I absolutely adore the image of it at night.

At the end of the article, there's a link to another really cool library in France.

Go check it out and discover what the secret message is for yourself!

http://www.techinsider.io/micro-library-made-from-recycled-ice-cream-containers-2016-8/

~Amanda

Click here to rate this tip | Printer friendly version

Do you have a cool, non-commercial site that you want to share?

Send it to Amanda at amanda@worldstart.com


Hey everyone, I hope you read that all really carefully, because I REALLY want to make sure that nobody misses out on this amazing deal.
Our backup batteries lately have been INSANELY popular... to the point where we've sold out of pretty much every single one we've had.
From just 1600 mAh all the way to the big ones like this, they just KEEP selling out.
I have an inbox full of e-mails for people begging me to get more of this one, or more of that one.
Well, I simply can't. But this is still good news...
BECAUSE I GOT BETTER ONES!
5500 mAh for UNDER $13! NO JOKE!
I know some of you out there are going "Hey Steve, what ARE these things?"
Well, you know how when you want to charge up your smartphone, your MP3 player, or other device... you need to plug it into a USB port? This is a MOBILE USB port that can charge your device even if you're nowhere near a computer, a laptop, or even a wall adapter.
You can keep it in your glove box, your purse, your pocket, or luggage, and when you need a little extra boost of power for your mobile device, just plug it in to this!
It is invaluable for travelers, campers, business people, or really ANYONE. Because we all know our phones have a battery life of about 20 minutes, right?
At 5500 milliamp hours, you're talking at LEAST double the power of any typical smartphone. At the higher end of the averages, most smartphones only store about 2,000 mAh. So this will take those phones from 0% to 100% two extra times, with a little extra to spare.
It Gets Better - This Has DUAL Charging Ports!
Yep. So not only can you save your smartphone from an empty battery, you can save your husband's phone at the SAME time. Or your kid's tablet. Or just all of your own gadgets.
Whatever you use it with, you can power up to 2 devices at ONCE.
I use to have a backup charger that I THOUGHT was great. But then I realized it doesn't matter how much juice it can hold if it has to charge every device individually. Having to go back and change plugs or having one device totally out of commission while you waited for the first to charge is really a pain!
But charging two at once? That completely fixes the problem!
Oh, and remember - this thing is ACTUALLY universal. It comes with a micro-USB adapter, lightning, and a 30-pin connector.
And if for some reason you have a unique USB type connector that ISN'T built into this charger?
NO PROBLEM! It lets you plug in your own charging cable so you can still charge up anything! Like I said, TOTALLY universal!
Now, here's the deal:
These things KEEP selling out, however I was able to get just a tiny bit in! Once these are gone, thats it... It's OVER!
They're ONLY $12.97! Colors and patterns may vary - AND IF YOU WANT ONE... You should get in on this deal RIGHT NOW!
And that's for a whopping 5500 mAh of charge! You will NOT find a deal like that anywhere else! Click the link below to order yours NOW before I run out! Remember, quantites are very limited!
http://store.worldstart.com/product/10975
Act quickly, or you'll have to hope that we come across some more down the road, because once these are gone my supplier can't guarantee they'll have any more!
---
August Wallpaper Is Ready!
The featured desktop wallpaper for August is ready for you to download!
Check out the featured images below and stop by the site - hundreds to choose from.
All can be found here and are 100% free:
http://www.backcountrygallery.com/wallpaper/
Oh, and if you enjoy these images, please tell your friends!
Split Rock Lighthouse Moonrise

This photograph almost didn't happen! The day this was created was the day after the full moon, with moonrise coinciding with sunset pretty closely. I knew from checking my compass that the moon would be in a good location, but you can imagine my disappointment when I saw that huge bank of clouds along the horizon. We were literally packing it in and calling it a night when …(More)

Ducks in A Dogfight

This image happened when I was down in the Viera Wetlands photographing a skimmer. The skimmer would come and go from the area, and while I waited for his return I kept my camera focused on these black-bellied whistling ducks. These birds are kind of an odd, well you know, duck. I generally...(More)

Upper Falls, Hocking Hills

This is usually the first falls I photograph when I'm in the Old Man's Cave area of Hocking Hills State Park. First, you walk across the bridge you see in the photo, then follow a little path down to the bottom. Now, the "normal" thing to do here is to..(More)
For these and other great selections of desktop wallpaper, head to:
http://www.backcountrygallery.com/wallpaper/
As always, the wallpaper is 100% free, so enjoy!
---