WorldStart Tech Tips 2016-07-29
Having trouble viewing parts or all of the newsletter? View the entire newsletter here!
In The News 07/29/2016
Email Hack Causes Problems For DNC
It turns out that secure servers are a pretty good idea after all. A massive hack of Democratic National Committee emails caused major embarrassment ahead of their convention. Included in the emails are suggestions that candidate Bernie Sanders religion (or lack of) could be used to cause distrust among Southern voters and other messages that indicate that the party was strongly favoring Hillary Clinton over Sanders. DNC Chairman Debbie Wasserman-Shultz resigned after the revelations.
The DNC hasn't denied that the emails are genuine, but have suggested that Russian hackers leaked the messages in order to help Donald Trump's campaign for the White House.
What do you think is at fault? Poor security? Russian plots? The people who wrote the emails? Or all three? Click here to let us know in the comments.
Verizon Buys Yahoo!
Verizon is paying $4.8 billion to purchase Yahoo!'s core web portal and email business. We told you earlier in the year that the company was looking to ditch the mail business and concentrate on its share of the Chinese export company Alibaba.
According to Verizon CEO Lowell McAdam the purchase "will put Verizon in a highly competitive position as a top global mobile media company."
Verizon says Yahoo will be integrated with AOL as part of the company's Product Innovation and New Businesses division. No word yet on if any changes are coming to Yahoo! Mail or any of their other services.
What do you think of the purchase? Are you relieved that Yahoo! found a buyer or worried that the service will change? Click here to let us know in the comments.
Smartwatch Sales Take A Big Drop
For years tech "experts" have said that wearables would be the next big thing. Despite the initial popularity of the Apple Watch, the demand still hasn't materialized. In fact, in the past 3 months, the smartwatch market saw its first decline.
Shipments fell 32% for the second quarter of 2016 according to a report from IDC. Apple still leads the market, but their shipments were down 70% from one year ago. Though there are high hopes that a refresh of the Apple Watch operating system this fall could boost sales.
~ Cynthia
Click here to rate this tip | Printer friendly version
OH YEAH! We're excited!
Steve, and our lead technology expert Cynthia created an absolutely incredible E-Book that's going to rock the entire Internet - Worldstart's Ultimate Online Defense Guide!
Everyone loves their computers and smartphones - but very few realize how devastatingly DANGEROUS things can get when a device is compromised and turned against you!
And it happens to people just like you EVERY DAY!!
The threats just keep piling up - hackers, viruses, malware, spyware, scammers, phishing attacks, compromised public WiFi, over the shoulder attacks, router attacks, password crackers, compromised software, outdated operating systems, firewall breaches, browser hijacking, malicious web sites, dangerous pop-ups, cross site scripting, e-mail hacking, virus hoaxes, deadly file attachments, compromised personal information, stolen data from old computers, hijacked HOSTS files, spoofed file extension tricks, autorun viruses, ransomware, infested freeware - well, you get the idea!
Do you know how to protect yourself from ALL of the threats listed above?
If you don't, I can PROMISE this...
It's not a matter of IF you become a victim - it's truly a matter of WHEN!
They always say, "What you don't know can't hurt you." Well, here in the Internet age, ignorance is NOT bliss!
Millions of people who didn't think it could happen to them fall victim EVERY DAY - simply because they didn't KNOW there was a threat!
That's CRAZY. In fact, it's not just a little crazy, it's "Trying-To-Jump-The-Grand-Canyon-With-A-Bicycle" INSANE!
Especially when it's SOOOO easy to avoid the problems in the first place IF you know what the threats are AND how to avoid them!
Bottom line - You need to know exactly what dangers lurk around the dark corners of the internet - or you WILL be the next victim! You absolutely, positively MUST know HOW you can get attacked and HOW to defend yourself!
And THAT'S why we created this absolutely fantastic new E-Book!
AND we've written it so EVERYONE can understand!
Each and every chapter is written in fun, easy to read language that you'll discover is REALLY SUPER-SIMPLE to follow!
We even have loads of pictures and illustrations!
I know there's a few people out there crazy enough to think:
"There's nothing of value on my computer, I have nothing to hide, so I don't care if someone gets in or I get a virus."
Music to a hacker's EARS! The bad guys rely on IGNORANCE in order to attack your PC! They rely on people who think that there's nothing of value on their computer - and NOTHING could be further from the truth!
Even a computer with nothing but a fresh Windows install is a juicy target!
If your computer or phone is compromised - either by a hacker or malware (viruses, rogueware, spyware, etc) any of the following can happen:
Your identity is stolen (easier than you think - we spill the beans)

Your credit card information is stolen

Your bank account is compromised

Your friends e-mail addresses are stolen - then attacked

Any documents are fair game and can be used for identity theft

Files or entire drives can be deleted - all your music, photos, etc - GONE!

Your computer can be turned into a server for adult sites

Your computer can be used to commit fraud - and YOU take the blame

Your computer can be used as an illegal attack "zombie"

Your computer may be held ransom until you pay up - happens 35 MILLION times a month!

You will be blasted with non-stop pop-ups

Your computer will be inoperable to the point of needing an expensive overhaul
So, yeah, it IS a big deal if you get compromised. In addition, if your computer is used for illegal purposes by the hacker the feds could come knocking on YOUR door - not theirs.
Oh - and just think how expensive it would be to take your computer to a shop to get it working again - all because YOU didn't know what's in our life-saving e-book!
We want to show you how to recognize and avoid the pitfalls that MILLIONS of people fall victim to each and every day. You know - the people who never thought it would happen to them.
By the time you finish reading this incredible book, you'll have your computer locked down so tight the folks over at Fort Knox will come to YOU looking for advice!
We've divided the book into 12 sections and there's a VERY brief outline below. But...
PLEASE keep in mind you're only seeing a small FRACTION of the information that's jam-packed into this breakthrough book!!!
There's another 85% of the book we haven't even hinted at below! WOW!
When it comes to attacking your computer, there are no shortage of tools at the disposal of the bad guys! Do you REALLY know how to stay safe? This section will show you the threats - and how to avoid them! We show you how to set up your computer to guard against all types of malicious software - viruses, spyware, adware, rogueware, ransomware - we show you the software and techniques you need to block it ALL!
Oh, and just wait till you see the free anti-malware titles and amazing firewall we've discovered!
Everyone loves to use their laptops with public WiFi. Hey, what could be better than sitting down in your hotel room, at an airport, or coffee shop and logging on for some free Internet?
Well, hackers LOVE these places too - only it's your data they're after!
In fact, I'd go so far as to say if you don't know what we have in our book you probably shouldn't even be using public WiFi - EVER! It's FAR more dangerous than most people realize!
Your accounts can get compromised, your passwords stolen, and your e-mail intercepted - and that's just for starters. Identity theft, attacks on your friends / contacts are ALL possible - AND probable!
Oh, yeah - and the hacker doesn't even need to break into your computer to pull this off! He just logs onto the wireless network and goes to work with software that can "spy" on you!
We'll show you how he does it - and how YOU can stay safe!
The online world is a dangerous place - from scams, to hijacking, to malicious pops-ups, to fraud - there's a lot of ways to trip and fall out there! You need to know how to tell the good from the bad, how to spot phishing scams, online scams, and con artists. You need to know how to properly set up your browser, how to stay safe on Facebook, how to respond to malicious pop-up windows, how to deal with cookies, and more!
A lack of knowledge in ANY of the areas above is a guarantee for trouble down the road. And that's a HUGE problem! All it takes is one scam, one vicious pop-up, or one drive-by infection to compromise your data, ruin your computer, and get your identity stolen - what you DON'T know WILL hurt you
Oh, this is HUGE - this chapter ALONE is worth the price of the entire book! We reveal all the pitfalls people make when setting and using passwords - and show you how to avoid 'em!
Knowing the difference between a strong password and a typical password is the difference between getting your accounts hacked or staying secure.
We also talk about how you handle passwords in general. If you don't know the critical 7 steps we outline in this book even the strongest of passwords are at risk! Getting your accounts hacked can RUIN your life in ways you've never even thought of!
What happens if a hacker breaks into your bank account? Or your credit card account? Or heck - even your Amazon account? Talk about a nightmare! Our passwords section gives you the key to minimizing your risk!

It takes less than 30 minutes to compromise an unsecured computer connected to the Internet. There are thousands of hackers out there scanning for weaknesses right now - you're likely getting scanned dozens of times a day - you could be getting scanned even as you read this!
Is your home network set up properly or are you about to be the next statistic? Make sure you know for sure with our book!
We're going to show you how to lock down your home network - your router, your wired network, your wireless network - everything. We'll show you how to set the right encryption on your wireless, how to make sure your firewall is engaged properly, and even how to name your network to avoid getting personally targeted for a WiFi attack.

E-mail is literally the door to your digital world. A compromise here - by either a hacker or malware program - can be devastating! If there's ONE place you need to be safe, it's when you deal with your e-mail!
Just think - what would happen if someone had access to your e-mail account? Chances are they could easily piece together enough information about you to steal your identity (just think of all the items in your inbox, sent items box, and outbox). In addition, every private account you have online - your bank, credit cards, Amazon, Paypal, etc ALL use e-mail to recover passwords. If the bad guy has your e-mail account, he can be in ALL your accounts in a matter of MINUTES!
You DO NOT want your e-mail compromised - and we're going to show you how to keep it locked down tight. Everything you need to know to set the right kind of password, avoid scams, and KEEP IT PRIVATE!

This is the fun section! We have a LOAD of general safety tips designed to help you keep safe in all your online endeavors. We'll show you a "secret" file you can use to prevent your computer from ever seeing another malicious site. We'll show you how to properly dispose of an old hard drive. We'll show you how to avoid "bad" freeware. We'll show you how to avoid ransomware. And that's just for starters!
There's a literally TRUCKLOAD of advice in this section that'll help keep you super-secure and safe!
And that's just a small sample of what we're going to cover!
In addition to the sections above, there's also a section on why the bad guys are after you and what they can do if they get access to your PC. We also cover just what to do if you get infected - and 6 easy step to follow for getting uninfected! Our book also includes tips for keeping your computer physically safe from theft - after all, if your computer gets stolen, what's the point of the rest of the security?
Finally, we've also included a glossary to help with the terms found throughout the book and 20 of our favorite FREE security-related programs! The money you save on commercial software will pay for this book 20X over!
Whew - this is BY FAR the most important book ANY computer user will ever read!
We've looked around - and there isn't anything like this anywhere! Amazingly enough, finding a traditional book on computer security is almost impossible - and when you DO find one, it's written in such a technical manner you'd need a degree in Computer Science to figure the thing out!
This innovative new book is TRULY unprecedented! It's easy to read, packed with pictures, screen shots, and illustrations, and hey - we even try to make the whole thing entertaining! You'll BLAST through the material and before you know it everyone will be coming to YOU for advice on computer security!
Yup, EVERTHING we know about Internet security for the home user is JAMMED into this earth-shattering e-book!!
Your cost? Get this - we're almost giving this away!
Just $6.97 and you get an immediate download! How cool is that? You could be browsing the pages of this e-book in a matter of MINUTES! Oh - and no special reader required either - it's a standard PDF file that can be read with the free Adobe Reader!
HURRY! Grab your copy of this indispensable book now for just $6.97!
http://store.worldstart.com/product/11021
PS - Anyone who thinks they don't need this information and that an attack "won't happen to them" is living a lie. It's like not wearing a seatbelt because "so far" you've never been in a bad accident.
Bottom line - If you're using the Internet and you don't know the information we outline in our e-book, then it's not a matter of IF you'll get compromised - it's simply a matter of WHEN.
Don't Surf The Internet Without It!
---
Is This Tiny Part Causing Your PC Problems?
I heard from a reader who had an issue with his computer. Every time he turns it on, he has to turn it on twice to get it to fully boot up.
My first thought when I heard about this issue was it would be a weak CMOS battery. Now, I'm talking about a laptop battery, but a tiny little battery inside your laptop or desktop that allows your PC to remember setting or the time even when it is turned off.
It looks like this:
The CMOS ( complementary metal oxide semiconductor) battery maintains time, date and your hard disk and configuration settings. They are attached directly to the motherboard and cannot be changed without opening up your PC.
When the CMOS battery goes bad you may find that the date and time settings keep changing. Sometimes it will reset to the original manufacture date of your motherboard. Your Bios settings may also change and that can prevent your PC from booting or cause you to have to boot it multiple times until it finally comes up. On some PCs, you may hear a constant beeping sound. Or it may just not book up at all. Sometimes when it appears that a PC is dead, the issue is really just the CMOS battery.
There's a possibility you may see a CMOS error when you boot up. There may be an easy fix for this. Try leaving your PC on for a day or so to recharge the battery. If you don't use your PC frequently and turn it off between uses, the battery may not be receiving enough of a charge.
If that doesn't help, it's time to have a professional look at your device to see if the battery is the issue. The battery itself is inexpensive (less than $5), but the labor might be expensive depending on the place you go to t.If you're tech savvy, you could attempt to open up the PC to change it yourself (be careful, that may void any warranty on your device). And always make sure to unplug your PC before working on it.
Your user's manual should show you the location of the CMOS battery. But unless you are really comfortable opening up a PC, I'd probably leave it to a professional.
~ Cynthia
Click here to rate this tip | Printer friendly version
Do you have a question for us? Ask it here!
3 Companies Driving The Future Of Car Technology
We are living in one of the most exciting times for vehicle development. The design and manufacture of today's vehicles are more complex than ever before. Today's vehicles are also, in many cases, safer and more energy-efficient. This surge of new technology is driving us into the future with self-driving cars, electric vehicles and new technology that we have never seen. Read on to find out how three, leading companies are changing the way we drive and travel.
Google
The tech giant's self-driving car project has been the topic of discussion for the past few years. These new prototypes are designed to help people get around easier and more safely than traditional vehicles with just the push of a button; there's absolutely no driving required. Google cites 1.2 million annual deaths around the globe are caused by traffic accidents, many of which are the result of human error.
At Google, the company hopes to dramatically lessen that statistic with its self-driving car. These smart cars are built with software containing sensors designed to detect objects on the roadway, including pedestrians, cyclists, and other vehicles as far away as two football fields. Today, Google's self-driving fleet has traveled more than 1.5 million miles and is currently testing in cities across America to perfect its technology. While these vehicles are not yet available, we can only expect to hear more about the project in the years to come. Maybe, decades from now, self-driving cars will be the new standard.
Firestone
In order to see what the future holds, sometimes we have to revisit the past. In 1900, Harvey S. Firestone forever...
Click here to learn more about cutting-edge car tech.
Netiquette - Turn Off All Caps!
In this quick tip, I'm going to discuss what I call "netiquette" – proper etiquette for using the Internet, e-mail and forms of electronic communication. Now, the etiquette that applies in face-to-face communication applies to online communication.
One rule of face-to-face communication: There's no need for shouting. Typing in all caps is the equivalent of shouting. You might do it occasionally for emphasis in a comment or an e-mail, but unless you really do intend to SHOUT YOUR WHOLE MESSAGE, take off the caps lock.
If you use caps because you want a larger font, most e-mail programs give you the opportunity to...
Click here for more about the alternative to typing in all-caps.
Friday Funnies
The Driver

Two bowling teams chartered a double-decker bus—they were going to Atlantic City for the weekend.

One team was in the bottom of the bus, and the other team was in the top of the bus. The team down below was really whooping it up when one of them realizes he didn't hear anything from the top.

Walking up the stairs, he saw all the guys from the second team clutching the seats in front of them with white knuckles, scared to death.

He asked, "What the heck's goin' on? We're down here havin' a grand old time."

One of the guys from the second team replied, "Yeah, but you guys've got a driver."
What About You, Mom?
One evening, I was driving my six-year-old daughter to her grandparents' home for an overnight stay. It was late, there was little traffic and we were enjoying a peaceful ride. It was a far cry from the usual chaos surrounding us when I drive her to various activities during rush hour.
My daughter seemed deep in thought when she said, "I have a question."
"What do you want to know"?
"Mom, when you're driving," she asked, "are you ever the idiot"?
Having A Great Time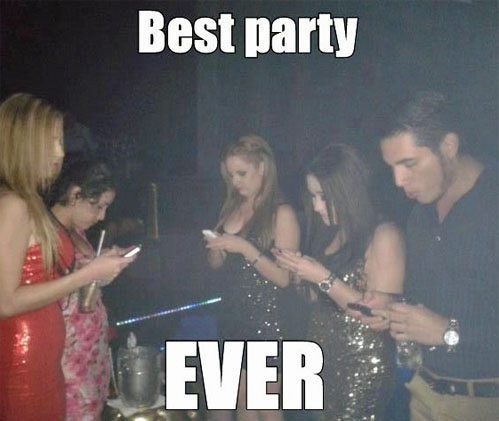 Daily Thoughts

"Two men look out the same prison bars; one sees mud and the other stars."
~Frederick Langbridge

"A lie gets halfway around the world before the truth has a chance to get its pants on."
~Sir Winston Churchill

"Don't worry about temptation. As you grow older, it starts avoiding you."
~Old Farmer's Almanac

Do you have a cool, non-commercial site that you want to share?

Send it to Amanda at amanda@worldstart.com



Ever have this happen before?
"What'd the doc say?"
"He told me I need to... uhh... he said the muscle will heal as long as I... dangit, I don't remember."
NOBODY'S MEMORY IS FLAWLESS!
And sometimes that information is CRUCIAL!
We use glasses to supplement our vision, we use hearing aids to hear better... why aren't ya using a recorder to help remember stuff?!
Oh right, because most of them are way too EXPENSIVE!
You used to have two options:
You could go with a $70 recorder to give you real audio quality, or you could go with an $5 piece of junk that's so bad you can't even understand the recorded audio.
We managed to hunt down an incredible voice recorder!
Oh, and it's CRAZY inexpensive!
Pretty sweet, huh?
Record Now, Listen Later!
The WORST part of standard recorders is they don't actually "save" anything. They just hold onto it until you record over it.
Not only does that mean you can upload it to your PC or laptop to store forever - it means you can "organize" your recordings.
It stores files just like a flash drive would, so when you plug it into your computer the files pop up immediately and you can listen, transfer them to your computer, or save them for later!
Yep! You won't get stuck "surfing" through one continuous recording to find the specific part you need!
Turn it on, it starts, turn it off, it stops and saves that whole "part" to one file. Turn it back on right after and it's recording in a separate audio file!
It was already gonna save you tons of stress, but now it's gonna save you TONS OF TIME!
(Not that we're encouraging it, but this is even perfect for more... "discrete recording." Now you can finally catch your Aunt Lily tellin' one of her inappropriate jokes with PROOF!)
Yeah, those dinky tape recorders can't do that!
You could turn this on, set it down for DAYS and it'll record everything!
If you tried that with a regular tape recorder? You'd get maybe 2 hours before you ran outta space & then the batteries would die out and you'd have to replace those too!
Use this recorder for WEEKS without needing to recharge or make space! When you need to remember your groceries real quick, when you take a trip to the doctor's, then when you're at a meeting at work.
Steve Lays The Price SMACKDOWN!
Recorders at this quality would cost you upwards of $60
I did a quick search for 4GB voice recorders and this was the first thing that popped up:
Why pay double the price for the same high-quality audio you can get from this discrete rechargeable recorder?
For a limited time only, we've got these for just $17.97!
Click the link below!
http://store.worldstart.com/product/10748
This price is ONLY going to stay so long as our supplier lets us get them as the crazy low price we did - so next time you see these they might not be at such a bargain!
---
July Wallpaper Is (finally) Ready!
The featured desktop wallpaper for June is ready for you to download!
Check out the featured images below and stop by the site - hundreds to choose from.
All can be found here and are 100% free:
http://www.backcountrygallery.com/wallpaper/
Oh, and if you enjoy these images, please tell your friends!
Eagle At Sunset

I was down in Florida wrapping up a rather unproductive evening at one of the wetlands when I came across this Bald Eagle perched on the remnants of an old palm tree. I saw him from a distance and decided I had little chance of actually getting close enough for a photo, but …(More)

Bear Cub With A Flower

I was lucky enough to spot this black bear cub (along with his mother and a sibling) the last time I was in the Smoky Mountains. They were busy working the edge of this hill hunting up some breakfast when I arrived. They'd graze back and forth, slowly making their way along..(More)

Sunshine Through The Rain

I FINALLY got the image I've been hoping for from Morton Overlook in the Great Smoky Mountains National Park! First, some background. I personally think Morton Overlook is one of the best overlooks in the entire park – in fact, it may be one of the best views in the Appalachians. As such, I've been trying to..(More)
For these and other great selections of desktop wallpaper, head to:
http://www.backcountrygallery.com/wallpaper/
As always, the wallpaper is 100% free, so enjoy!
---